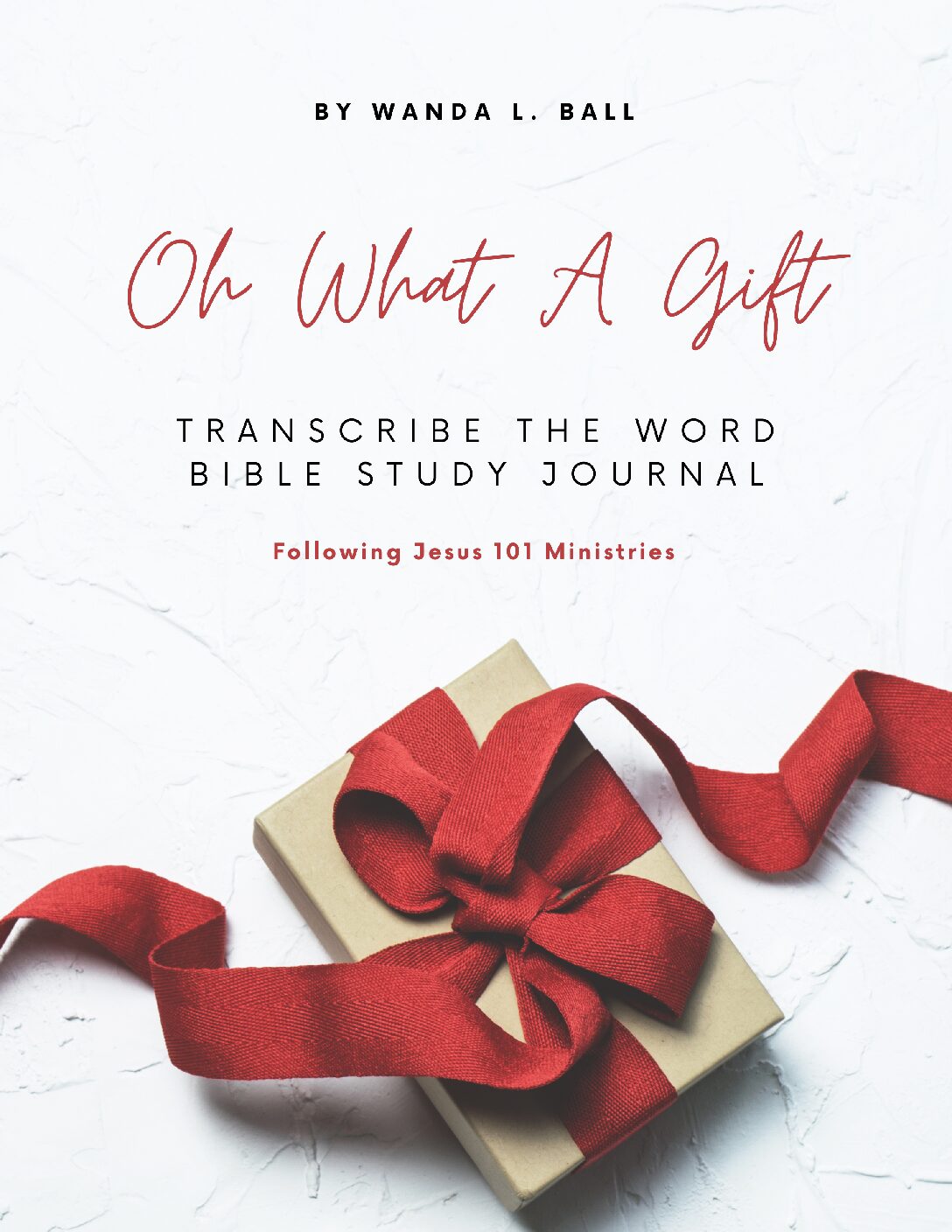 New Study
10.99
Available in:

Paperback, Kindle

Published:

10/01/2023
Buy on Amazon
Buy on Amazon Kindle
Oh What A Gift!
Show of hands, how many of you love gifts? Yes, please! Gift giving is typically how we show love, support and kindness towards our friends, loved ones and children. Most people love to give and receive gifts and look forward to special occasions to do so!
The symbolism of gift giving can definitely be traced from the Bible, when various people and tribes gave gifts in celebration or peace toward others and offerings to their God. However, the true gift of life and salvation came from the birth and death of Jesus Christ, Gods son!
"For the wages of sin is death, but the free gift of God is eternal life in union with the Messiah Jesus our Lord" Romans 6:23
Through Jesus Christ, we have received the gift of eternal life!
Spiritual gifts are to be used for Gods glory and purpose. Even if you haven't tapped into your gifts, Jesus has shown us how we are to live and experience these gifts on earth. What a privilege to know that love started it all!
OH WHAT A GIFT
is a 4-week study, celebrating Jesus Christ and His gracious gifts! These gifts are to provide hope, grace, direction, education and forgiveness when we don't necessarily deserve it. Sharing these gifts with others should be our primary goal, as all are welcome!
Transcribe The Word Bible Studies
are perfect for personal use or with family, friends and small study groups.
I've provided an easy and simple "8×10" study journal that takes 10-15 mins from your day, only 5 days per week. I know that you're going to enjoy getting closer to God by reading, journaling and praying through His word!🙂
                                                        This Bible study journal includes:
*4-week reading plan
*Scripture verses
*S.O.A.P. journaling
*Memory photo verses
*Prayer pages
*100% of your journal purchase goes back into the ministry, as I reach more people around the world with God's Word.
Related